The EUGENDERING podcast series is produced in collaboration with Euroïnes.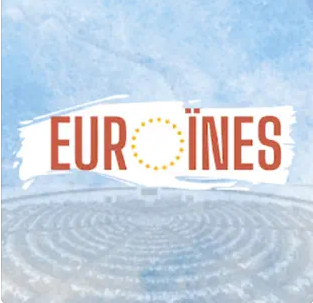 ---
EUroïnes X EUGENDERING
Cet épisode marque le premier de notre nouvelle saison. C'est une saison en collaboration avec EU Gendering, une chaire Jean Monnet sur le genre et l'Europe. Pour nous présenter ce projet, nous sommes parties à la rencontre de Sophie Jacquot, chercheuse et professeure à l'UCL-Saint-Louis, Crespo et l'IEE. Sophie est à l'origine de cette chaire et elle vous parlera avec passion de ce projet, mais elle reviendra sur plein d'autres sujets tels que les carrières des femmes dans le monde académique, les doutes, la légitimité, les relations de pouvoirs ou encore la prise de parole des femmes.
Ecouter sur Spotify ou Apple podcast
---
You can listen to the first Euroïnes episodes: